A Brief History of the Chee Family of Malacca
Most tourists visiting Malacca will inevitably spend time at Jonker Street (Jalan Hang Jebat) nearby the centre of this historical city. Adjacent to it is Heeren Street (Jalan Tun Tan Cheng Lock), which some dub as 'Millionaire's Row' since many rich Malacca Baba Nyonya families used to live along this street. A stroll down this quiet and quaint row of houses eventually leads one to pass by the Chee Family Ancestral Temple. It is impossible to miss this impressive building which has a unique architectural style. It remains to this day a symbol of the Chee family in the way the Empire State Building represents New York City.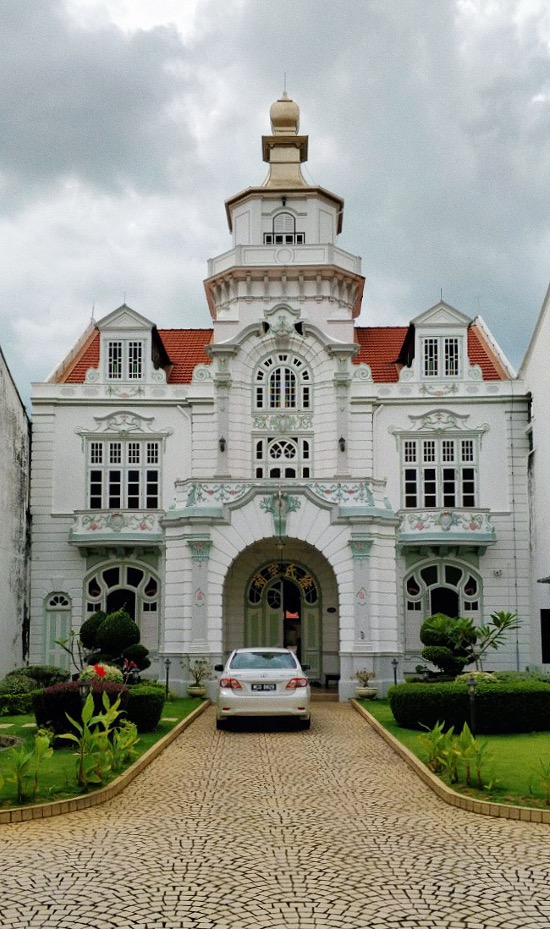 Chee Family Ancestral Hall on 117 Heeren Street in Malacca, constructed in the 1920s.

The Chee family might be one of the earliest families to set roots in Malacca with 300 years of recorded history. Our founding ancestor was Chee Soo Chan, who hailed from Tianwei village, located in Longxi district within Zhangzhou Prefecture of Fujian Province in China. Born in 1689, Chee Soo Chan was already married and had three sons in China prior to coming to Malacca. After migrating, he married a local born wife with whom he had four sons, effectively spreading the roots of the Chee Clan in Malacca. He passed away in 1752 at the age of 64 and was buried in Bukit China Cemetery.
There is very little written about Chee Soo Chan aside from being the progenitor of the Clan in Malacca. In the Chee Genealogical records, it is written that he came to Malacca to practice medicine; in other reports, he was said to have become a prosperous rice merchant. Our earliest Chee Genealogical records date back to circa 1861 and is proof of contact with our ancestral village. Back then, it was common practice for overseas Chinese to visit their ancestral village and make a copy of the records whilst updating the original records in the village.
The history of the Chee Clan in Malacca is inextricably linked with commerce. The first few generations were mainly general merchants and later generations branched out to invest in property (land and buildings). Among the later generations, there are two outstanding Chee clan members, namely Chee Yam Chuan and Chee Swee Cheng.
Chee Yam Chuan is a fifth generation Chee who was born in 1819 in Malacca. He had good business acumen and expanded the family business from trading to agriculture (nutmeg and tapioca) and then to tin mining and real estate. His foresight in relation to the lucrative tin mining business led him to become a financier to two Malay princes – Raja Jumaat and Raja Abdullah. Tin mines in Lukut, Selangor and later Perak were opened as a result. He was an extremely enterprising young man with considerable leadership skills. He was elected President of the Malacca Hokkien Association at 21 years old. Tragically, he died from a gunshot in 1862 at the age of 42.
Chee Swee Cheng is a grandson of Chee Yam Chuan. He is an illustrious individual known for being a successful businessman as well as a philanthropist. Born in 1868, the brilliant businessman began his career in a general merchant company in Singapore. Subsequently, he went to dabble in agriculture business, namely rubber and coconut. Having multiplied the family wealth, he then ventured into the ice manufacturing business. He is also the first Chee to venture into Sabah and Labuan, then known as North Borneo, where he invested in rubber and tapioca plantations and real estate. His success extended to the banking sector as he became the first Chairman of the Oversea-Chinese Banking Corporation. As a philanthropist, he was active in both Malacca and Singapore. He donated money to build hospital wards in Malacca, and also provided clothing and money to the needy on the eve of Chinese New Year. Realising the importance of education, he made significant contributions to several schools in the form of scholarships as well as donations to build infrastructure. He died in 1938 at the age of 70.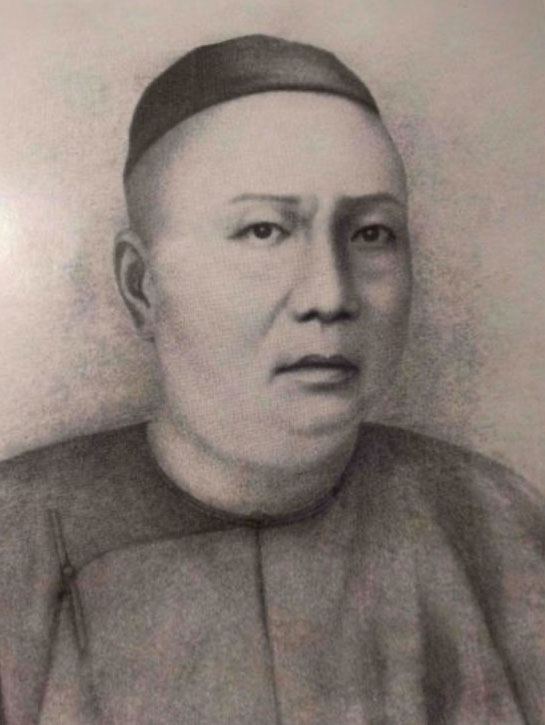 Portrait of Chee Yam Chuan (1819-1862)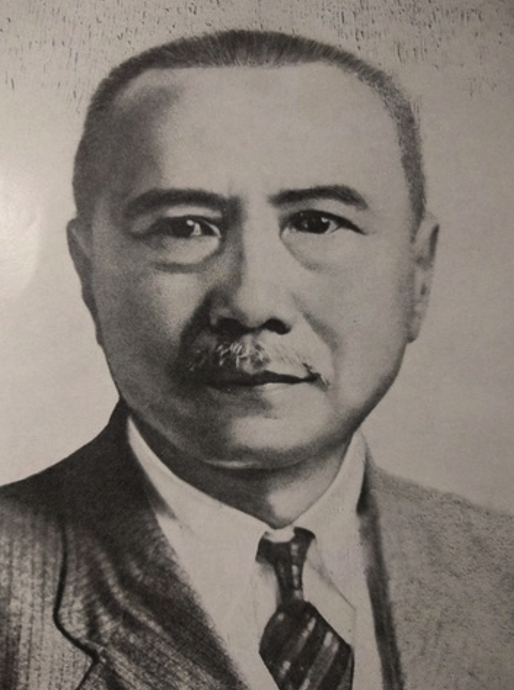 Picture of Chee Swee Cheng (1868-1938)

Chee Yam Chuan stressed that "[a] tree can never leave its roots and a stream can never be without its source (木本水源)". To this day, keeping the family tree records and ancestral worship is still part of the family culture. In the early 20th century, Chee Swee Cheng, together with his uncles Chi Lim Bong and Chee Quee Bong, conceived the idea of constructing a building to house an ancestral hall to venerate Chee Yam Chuan and his ancestors. Thus began the construction of the Chee Family Ancestral Hall on 117 Heeren Street in the 1920s. It was built and designed by one of Malacca's famous architects from the Westerhout family. With its Dutch-style architecture and ornate interior, it might be the most unique Chinese ancestral temple of its kind. To this day the building belongs to and is maintained by the Chee descendants in order to upkeep the value of filial piety.
Since Chee Soo Chan set down his roots in Malacca, the Chee family has grown and multiplied over 12 generations. Over this long span of time, contact with the ancestral village had inevitably ceased. Yet, in the last 15 years, interest in rediscovering our roots was sparked, which culminated in the undertaking of two trips to the ancestral village as well as the rediscovery of Chee Soo Chan's grave in 2016.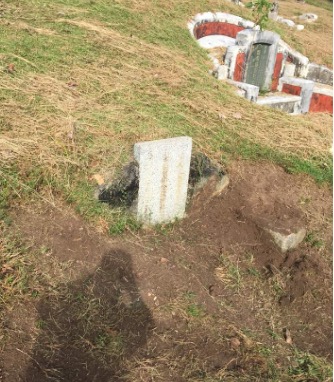 Chee Soo Chan's grave before restoration. Rediscovered in 2016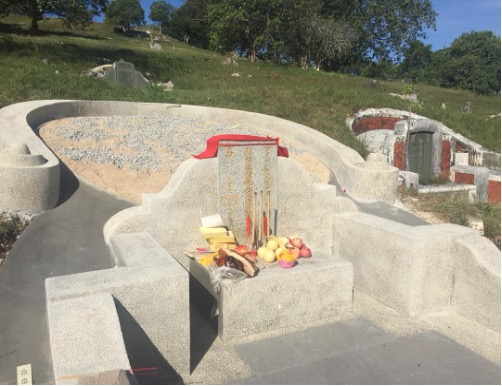 Chee Soo Chan's grave after restoration in 2018

AppendixI
List of Names & Places
| | |
| --- | --- |
| Malacca | 馬六甲 |
| Chee Family Ancestral Hall | 徐氏宗祠 |
| Chee Soo Chan | 徐仕讃 [ 諱:燦, 號:仕讃, 字 :文英 ] |
| Chee Yam Chuan | 徐炎泉 [ 諱:炎泉 , 謚:英敏 ] |
| Chee Swee Cheng | 徐垂清 |
| Chi Lim Bong | 徐霖夢 [ 諱:霖夢 , 謚:仁義 ] |
| Chee Quee Bong | 徐佳夢 [諱:佳夢 , 謚: 仁厚 ] |
| Jonker Street | 雞場街 |
| Heeren Street | 荷蘭街 |
| Longxi | 龍溪 |
| Raja Jumaat | 拉惹朱瑪艾 |
| Raja Abdullah | 拉惹鴨都拉 |
| Westerhout | 威斯特豪特 |
| Borneo | 婆罗洲 |
| Tianwei/Tianmei Village | 田尾 [ 田美 ] 村 |
| Fujian | 福建 |
| Zhangzhou | 漳州 |
---
All articles/videos are prohibited from reproducing without the permission of the copyright holder.