Compatriots: Teochew People's Immigration to Southeast Asia
As a popular saying goes among Teochew people, "Where there is tide, there are Teochew people." (Teochew, aka Chaozhou, means "Tide State" in Chinese.) The sentence records their immigration footprints around the world. They use Jiaojiren ("compatriot" in Teochew) to express an ethnic identity that you're part of them. The ancestral home of Teochew immigrants overseas is Chaozhou-Shantou Region (Teochew and Swatow in China), i.e. the lower Han River delta plain, east of Canton and south of Fujian. During Ming and Qing dynasties, the region was governed by Teochew Prefecture. Therein Haiyang, Chaoyang, Jieyang, Raoping, Puning, Huilai, Chenghai and Fengshun, the eight counties where Teochew people inhabited, were named collectively as Eight Teochew Counties. According to the current administrative division of China, Chaozhou-Shantou Region includes Swatow, Teochew and Jieyang. Teochew people have a long history of immigration, most of whom make a living in Southeast Asia, aka "Going to Southeast Asia" or "Going Overseas".
In the migratory movement of Teochew people to Southeast Asia, there are two waves of immigration historically. The first immigration wave was boosted by the cross-boundary rice trade in the 18th century. At the end of Emperor Kangxi's reign in Qing dynasty, the Qing regime began to import foreign rice to solve the under-supply of rice in southeast coastal areas. During the reigns of Emperor Yongzheng and Qianlong, the regime encouraged Chinese traders in Siam to deliver rice to China and mainland Chinese to purchase rice from Siam, as rice was in abundant supply and low prices there. Stimulated by the rice trade, Teochew people went abroad by Red Prow Ship from Zhanglin Harbor, and immigrated to Southeast Asia successively. Meanwhile, Taksin founded Thonburi Kingdom. During his reign from 1767 to 1782, he maintained a friendly relationship with the Qing court, and encouraged a great many Teochew people to immigrate to Siam, which sped up their pace of overseas immigration.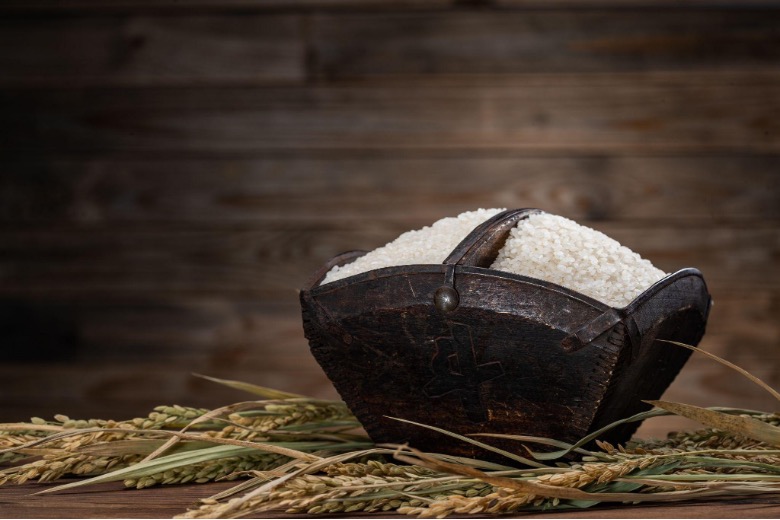 The second immigration wave of Teochew people to Southeast Asia began when Shantou became a business port in 1860 and ended in the first half of the 20th century. After the Second Opium War, Shantou served as a business port. Shantou Port not only developed into a significant trade port in Chaozhou-Shantou Region, but also an important port through which Teochew people went abroad. In the late Qing dynasty, European colonialists organized mass immigration from coastal areas of China to Malaya, Indonesia and other regions to reclaim and cultivate the land, in the form of contracted Chinese labors. In 1920s, war-related chaos, natural disasters and overpopulation became all the more severe in Chaozhou-Shantou Region, forming a momentum to continue the locals' immigration to Southeast Asia via Shantou Port. In short, the opening-up of Shantou Port not only enhanced the connection between Chaozhou-Shantou Region and the oceanic world, but also consolidated the formation and development of Chaozhou-Shantou towns of overseas Chinese.
Under the influence of geographical factors and immigration chains, Teochew people mainly migrated to Indo-China Peninsula and Kepulauan Spratly, now Thailand, Vietnam, Cambodia, Singapore, Malaysia, Indonesia and other regions in Southeast Asia. Take Malaya for example. In the early days, Teochew people gathered at the coastal areas, like Penang Island, Malacca, Singapore, Johore and Sarawak, before extending inland. The adventurous Teochew people came to Malaysia despite the hardships, reclaimed and cultivated the wasteland. Teochew compatriot Chen Kaishun (1803-1857) obtained the legitimate rights to open a port, reclaim wasteland and cultivate in 1844. Later he developed Chencuo Port, and led Teochew fellows to establish Yixing Co., Ltd in Johore, which ran the plantation and trade of gambier and pepper. Another Teochew compatriot Chen Xunian (1827-1902) also led his fellows to reclaim the barren mountains in Johore against the obstacles. At the age of 39, Chen Xunian became the top port owner in Malaya, and founded Guangfeng Co., Ltd in Singapore, through which he cooperated with others to run opium and winery business in Singapore and Johore. He also governed the export of gambier and pepper in Johore.
In addition to cultivation and agriculture, Teochew people also ran the rice export and import well in Southeast Asia. Take Chen's family firm Qian Tai Long for example. In 1851, Teochew man Chen Huanrong founded Qian Tai Long Firm in Hong Kong to run rice trade. It was an earlier export trade firm (formerly known as South-North Firm) in Hong Kong. In 1871, his son Chen Cihong founded Chen Hong Li Firm in Bangkok to transport and sell Siam rice, and set up numerous rice mills in Siam. At the end of the 19th century, Chen's Qian Tai Long established affiliated corporations in Bangkok, Thailand (1871), Singapore (1885), Shantou, Saigon, Vietnam and other regions, covering such fields as rice trade, shipping and currency exchanges. From the mid-nineteenth century to 1960s, a trade network based on Teochew rice traders established a cross-region trade system covering Hong Kong, Singapore, Siam, Shantou and Shanghai.
Thus, it's acknowledged that Teochew people are good at business. Teochew businessmen with powerful economic strength and worldwide influence pop up constantly in such fields as plantation, the rice industry, the rubber industry, shipping, fishery and finance in Southeast Asia, including Chen Bichen, Lian Yingzhou and Chen Jinquan in finance, Zhang Siqing in Malaysia, Peng Yunpeng, Zeng Guokui and Zheng Hongbiao in Indonesia. Noticeably, in the more widespread settlements of Teochew people around Southeast Asia, a great number of diligent Teochew people lived and earned a living overseas, like Chinatown in Singapore and Yaowarat Road in Bangkok, Thailand. The stores run by Teochew people are everywhere, dealing merchandise like cloth, spice, porcelain, necessities, local speciality, gold ornaments, watches and clocks, sundry goods, aquatic products and medicinal materials. In the meantime, they spread Teochew-characteristic Kungfu Tea, snacks, operas and dialect (Teochew) to the countries they stay in. Many words in the current Thai adopt Teochew pronunciation, as a vivid reflection of immigrants' influence on the inhabited country.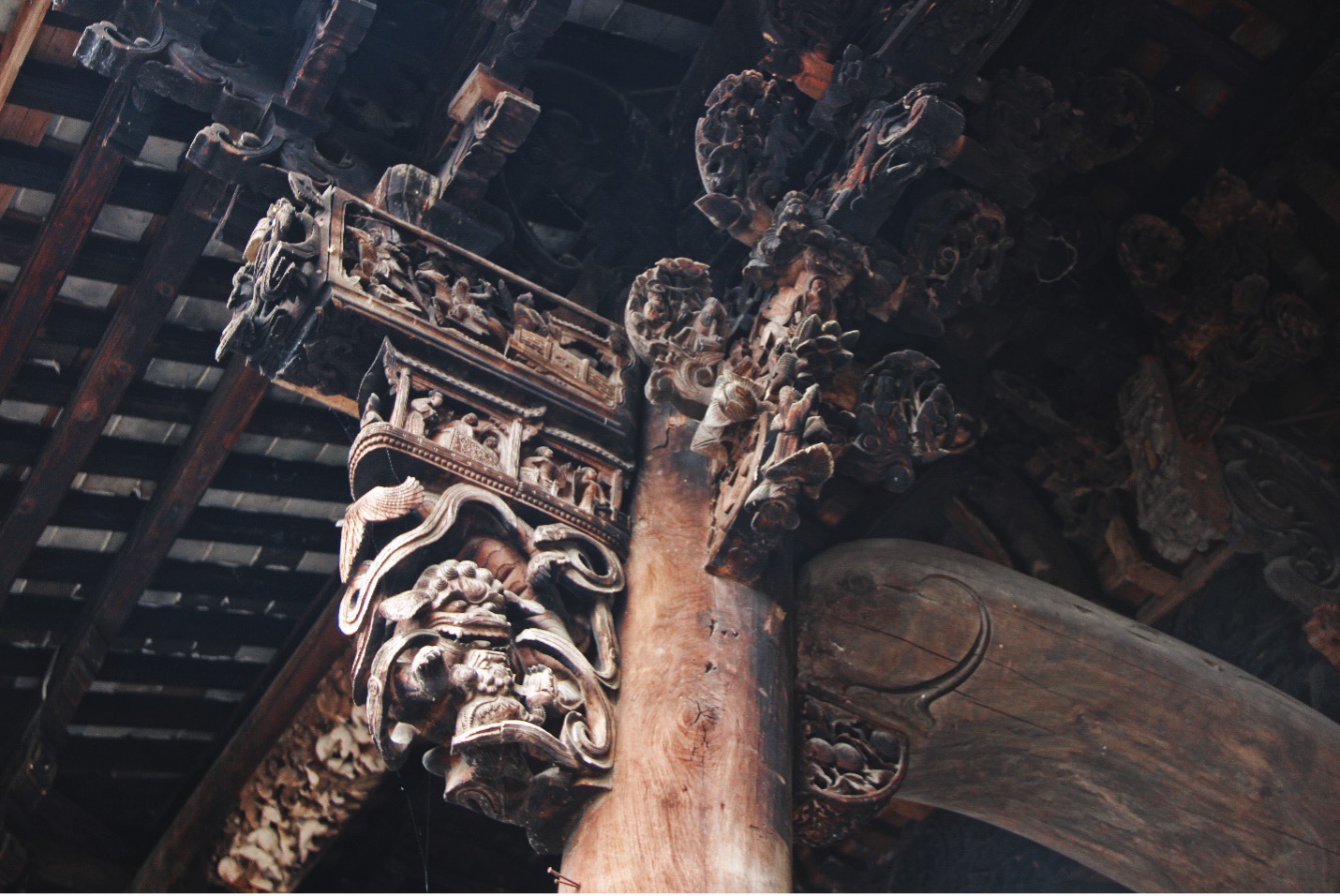 Chaozhou Woodcarving

Besides, when Teochew people go to Southeast Asia, they would often invite deities respectfully to go together, so that the deities would bless them in the uncertain and risky journey and roving life abroad. Hence the deities "achieved transnational migration" with the immigrants as well. Patriarch Dafeng from the native land is worshiped in Poh Teck Tung Foundation in Thailand, Teochew Virtue Hall in Singapore and Malaysia, etc., which conforms to the immigration trajectory and transnational network of Teochew people. By virtue of the halls, overseas Teochew people are engaged in not only a diversity of charity relief causes and religious activities, but also the communication of cultural traditions from the origin to the inhabited communities, which bears their profound nostalgia for the homeland and kinsfolk.
Throughout the immigration history of Teochew people since the 18th century, their journey across oceans to make a living abroad must be full of hardships. For convenience, most Teochew people allied and founded various organizations after immigrating to Southeast Asia, so as to cooperate and support each other. The organizations vary in names, yet share a common title as Guild Hall. During the early days, the guild halls were mainly influenced by parties and temples. Later such organizations as township associations, clan associations and guild halls were gradually formed on the basis of geographical relationship, consanguinity and industrial connection, like Ngee Ann Guild Hall (aka Teochew Residence) with a history of more than 200 years in Cholon, Vietnam. In 1863, Teochew Guild was established in Kuching, the capital of Sarawak. The following year, Teochew Guild Hall was established in Penang. In 1938, Thailand Teochew Guild Hall was established as the largest geography-based township association in Thailand, enjoying a high reputation in Thailand and Southeast Asia at large. In 1929, Singapore Teochew Eight Counties Guild Hall was founded by Teochew businessmen Lin Yishun et al, which plays a role in maintaining town-based friendship, developing public welfare, promoting the relationship, enhancing cohesion and mutual help. The consanguinity-based clan associations, like Xu's Clan Association in Thailand, maintain clan relationships and offer mutual support. And there are region-based township associations, like Chaoan Township Association in Thailand. Nowadays, Teochew people in Southeast Asia gradually facilitate international associations guided by Teochew International Convention. Teochew International Convention was founded in Malaysia in 1980, and held biennially thereafter, facilitating the communication and contact between Teochew people around the globe substantially.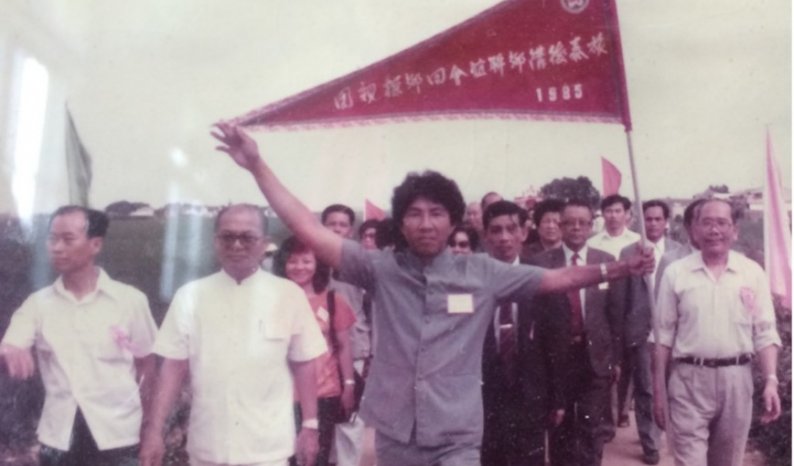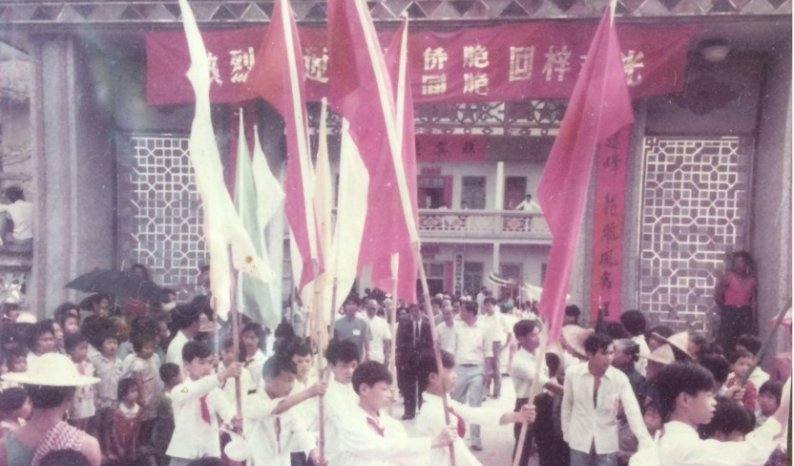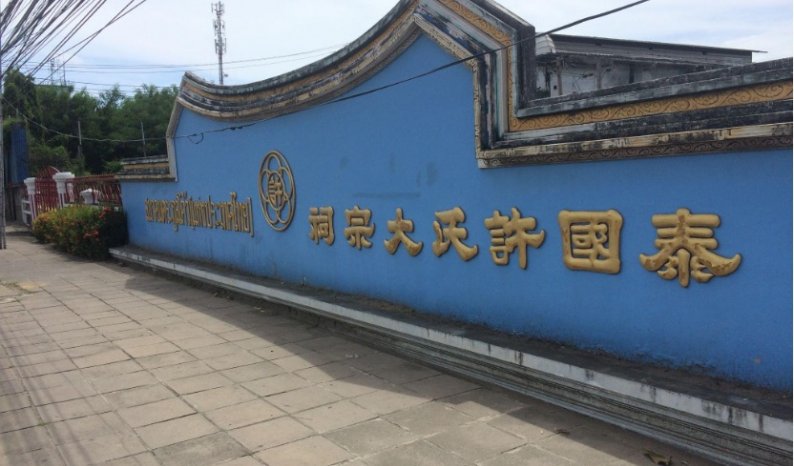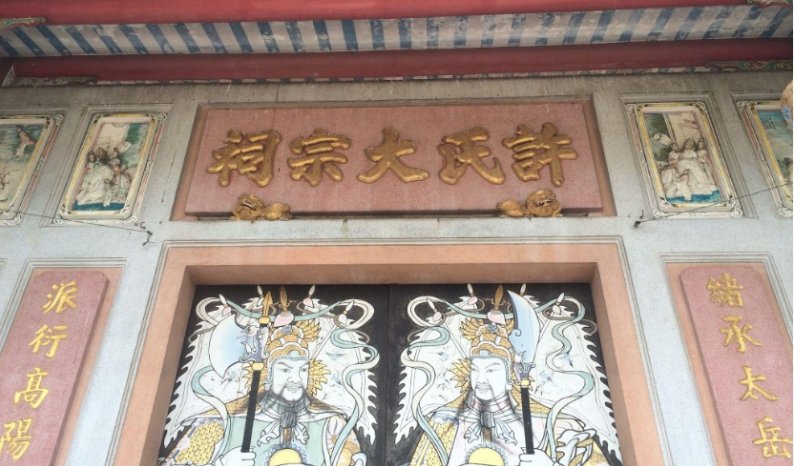 Over a long time, overseas Teochew people are concerned about their homeland, and benefit the vast Chaozhou-Shantou Region by means of donating to build schools, building bridges and roads, providing medical assistance and disaster relief, etc. Especially since the reform and opening up in China, overseas Teochew people have a closer connection with their homeland. They not only donate to build waterworks, schools, hospitals, renovate ancestral halls and temples, but also invest to set up factories around Chaozhou-Shantou Region, promoting the development of economy, culture and education in the hometown. Teochew compatriots including Chen Bichen (THA), Xie Guomin (THA), Li Jiacheng (HK), Chen Weinan (HK), Lin Boxin (HK), Wu Qingliang (HK) and Xie Huiru (THA) made great contributions to the charity cause in the hometown. And under the influence of Teochew immigration, characteristic Teochew objects and culture like Kungfu Tea, Teochew operas, cuisines, embroidery and woodcarving enter the international stage.
---
Major References
1、黃挺著. 中國與重洋 潮汕簡史[M]. 北京:生活·讀書·新知三聯書店, 2017.09.
2、李宏新著. 潮汕華僑史[M]. 廣州:暨南大學出版社, 2016.08.
3、(美)施堅雅著. 泰國華人社會 歷史的分析[M]. 廈門:廈門大學出版社, 2010.0
4、蔡志祥. 企業、歷史記憶與社會想像:乾泰隆與黌利.黃挺編著;吳榕青編輯. 潮學研究 第13輯[M]. 汕頭:汕頭大學出版社, 2006.11.頁158-174.
---
All articles/videos are prohibited from reproducing without the permission of the copyright holder.